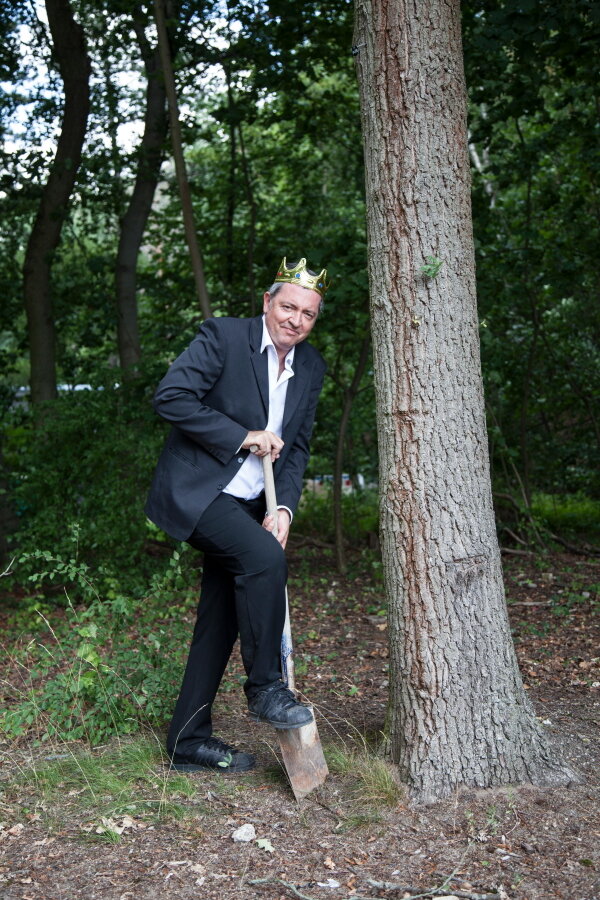 Following the example of the Brazilian photographer and environmentalist Sebastião Salgado we teamed up with the musician, cabaret artist and director Rainald Grebe for a tree-planting campaign on a forest plot in Brandenburg, which is managed by the VSOW for the purpose of renaturation. On the occasion of his concert at the Berliner Waldbühne on 31.07.2021, Rainald Grebe started a fundraising campaign to plant trees in the Bugk Forest under our patronage and in cooperation with the Bergwaldprojekt e.V.
Under the supervision of forest ranger Peter Schwarz, we will plant deciduous trees in autumn 2021. These will have very positive effects on soil quality and CO2 compensation and are urgently needed in a Brandenburg pine forest landscape dominated by monocultures.
1500 trees are needed to plant this area. These come from a regional tree nursery. They will be 2-year-old seedlings of sessile oaks and rowan trees, the purchase, planting and care of which will be financed by the donations.
Already 1€ of every ticket sold for Rainald Grebe's Forest Stage Concert on 31.07.2021 (information at www.rainald-grebe.de) will be donated to the tree project. But this won´t be enough! We need more donations! No matter how much money is raised – the tree will be planted in autumn 2021 together with Rainald Grebe. 50 volunteers are needed for this, who are welcome to register if they are interested. You can find more information here.